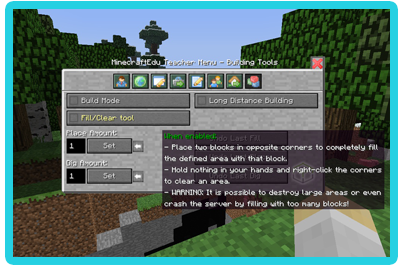 Skills: Problem Solving, Mathematics, Engineering & Creativity
The children will work together offline in our own Minecraft World hosted on a private server. They will find ways to survive creating everything themselves from scratch using just the Minecraft blocks, their mining and crafting talents and their imagination and ingenuity.  They will design and build their own shelters before creating an entire village for the group to live in. Finding enough food to live on leads the group to explore crop farming and animal husbandry. Once secure in their own village the group venture out on the island and discover some of the different Minecraft biomes ranging from the jungle to the desert. Finding your way in uncharted territory creates the need to quickly develop some mapping skills. Finally the group storm the local castle by solving the puzzles and avoiding the traps.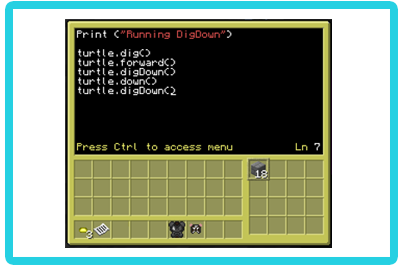 Skills: Programming, Problem Solving, Mathematics, Engineering & Creativity
In MinecraftEDU Coding, students use a special Minecraft software made solely for educational institutions ( Minecraft EDU) to build and program their own robot to complete given tasks inside their virtual Minecraft world.  through this interaction, children learn how to program functions using coding and computer programming.  During this fun and engaging course, children learn the ins and outs of programming languages and coding from beginning to advanced levels.

 Please click here to go to the registration page.