Catching Kindness Project
Computer Explorers has partnered with the Catching Kindness Project, founded by Ashley Crandall of Madison, MS. The Catching Kindness Project mission is to recognize those who show acts of kindness to each other. Our teachers will be awarding students who exhibits acts of kindness to each other in our classes.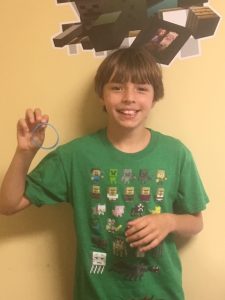 During one of our summer camps, students voted Thade Wilkinson as our best camper because he was always sharing and helping others. For this, we are recognizing him with a special bracelet as part of the Catching for Kindness Project.
At Computer Explorers, we are committed to helping students prepare for the future while having fun today. Our vision is to help children reach their full potential by using technology as a tool to engage students, enhance the educational process and prepare them for the future. We welcome preschool and elementary administrators to contact us to find out how to bring our TechStars programs into your schools. Parents are invited to use our program locator to find TechStars programs close to home.
READ MORE
---