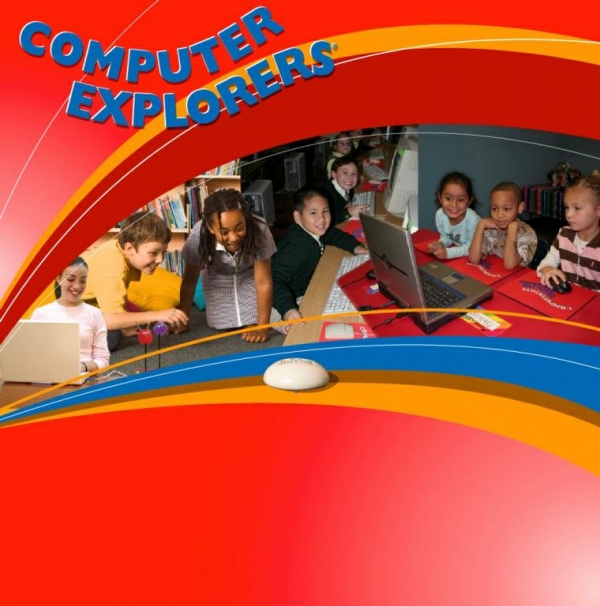 Computer Explorers gives kids hands-on experience with technology, boosting creativity and learning
It's easy to think that kids today are all masters of the online world since they've grown up with the Internet, seem to live on social media and have access to an array of devices that keep them connected at all times.
Truth is, today's kids may be online a lot, but they're not necessarily blazing new creative trails.
Andra Brichacek of the International Society for Technology in Education wrote last year that students today "are far more comfortable and proficient with technology than older generations could ever hope to be. Some research, however, has concluded that, while the Net Generation may indeed be adept at cutting and pasting, texting, Googling, and Facebooking, their range of skills does not necessarily extend to more complex technological tasks."
As one commenter on her story noted, "How many can touch-type, add an attachment to an email, or be more creative and manipulate an image or create a film or song from scratch?"
That's where Computer Explorers can help, by offering the best computer classes for kids in Hockessin.
The hands-on classes let students have fun while learning the science, technology, math and engineering skills that will help them succeed.
Take a look at some of the courses we offer:
• Rocketeering: Kids get to build — and launch — their own model rocket using compressed air. Along the way, they learn about aeronautics, thrust, drag and ballast.
• Robotics: Yes, you can build and program your own robot, using a teaching system developed by experts at MIT. Using the LEGO WeDo  Robotics System, students learn engineering and programming.
• Video Game Animation: Have you ever wondered what goes into making a video game a reality? We offer courses that allow students to create their own characters that dance and interact with one another, and by the time the course is over, students will have a playable video game that they can post online. In the meantime, they boost their programming and visual arts skills.
• Build your own App: Kids will learn how to create their own math practicing apps, voice recognition, remote controller, compass, and altimeter apps. Do you have a budding entrepreneur on your hands? A lot of businesses are eager to get their own mobile app. This program can put your kid way ahead of the curve.
• Digital Moviemaking: Students create their own characters, costumes and sets, use a digital camera to record the action, then digital editing to give their work a final polish. Creativity fuels this course, which teaches technical skills that students can use to bring their stories into the world.
That's just a tiny fraction of what Computer Explorers offers. Computer Explorers is an international education company that uses proprietary, state-of-the-art curricula and cutting edge technology to give over 33,000 students a competitive edge in math, reading, science and other core academic subjects. Computer Explorers offers technology classes for after school programs, summer camps, and recreation/community centers and more.
Interested in one of our programs? Visit http://computerexplorers.com/delaware/computer-explorers-of-new-castle-county or call, 302-234-1257.