One of our most popular classes for our younger students (6 years old and up) is our Robotics class. This class involves using WeDo kits that contain LEGO pieces in which students do a daily build. The builds are much more than just putting LEGO pieces together.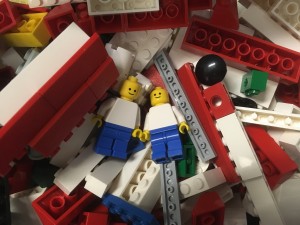 We use computers and the WeDo software that students can follow step by step building instructions and once done with the building comes their favorite part, the programming. Yes, you read that correctly, students at this level begin programming their builds to move. Not only does programming at this level begin, students start to really understand the concept of simple machines and the parts that make up simple machines.
Each lesson the teacher teaches incorporates a simple machine which is discussed prior to the build. The daily build is then discussed before we let the students begin working. Once they begin we continue to talk about the pieces they are using and how it incorporates to the simple machine they learned about. Once the build is complete they are allowed to begin with a simple program code that will make their builds move and we discuss how their build is working. After that there is a more complex programming code that they do. After each of those tasks are complete, time allowing, we allow students to free build and program but they have to create a build using the knowledge of the simple machine we discussed that class.
Students and teachers love this class and it is extremely successful because by the end of the class students are able to build and program on their very own. Nothing is more rewarding than knowing your students really grasp the concepts of what you have been teaching them and they then build something on their very own and can explain what simple machine they were using to do so. We know most kids LOVE building with LEGO but when you throw programming into it, it takes them to a whole other level of fun and learning!