Basics to Building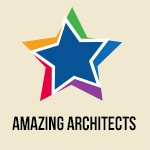 Amazing Architects
Bring building with Lego bricks to new heights! Add cool construction software on the computer and Lego simple machines on the floor. Hands-on fun with science, technology, engineering and math (STEM) for ages 3-6. Use your brain! Build with your hands!
Levels: PreK & Kindergarten
Course Length: six 1-hour classes
Class Size: 6-12
Group Size: 3 (to a computer)
Delivery Methods: Camp, Lab or After School

From Legs to Wings & Back Again
Build wild and crazy bugs with KNEX and on the computer. Mix science and technology for a buggy time but no bug repellent required!
Levels: Pre-K & Kindergarten
Course Length: up to 10 hours
Class Size: 6-12
Group Size 3 to a computer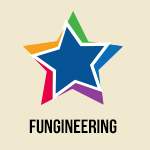 Fungineering
Experiment with Lego's to build super-cool vehicles that move! First explore simple machines – levers, pulleys, wheels — to create Lego nutcrackers, fishing reels, and free-wheeling cars — then combine them with gears to build wind-powered land yachts and racing dragsters. Create your own amazing race in this FUN class that teaches beggining principles of engineering!
Levels: Beginning
Course Length: 8 one hour sessions
Class Size: 10+ students
Group Size: 2 students
Delivery Methods: Teacher Directed