Digital Art Course Details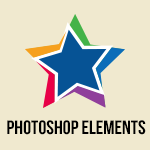 Adobe Photoshop Elements
Transform your own digital images into unique works of art when you explore advanced graphic arts tools. Let your imaginations soar, as you use your images to create Pop Art. Your life-long adventure in the digital arts begins here!
Levels: Advanced
Course Length: 6-8 sessions
Delivery Methods: Camp, Lab, After School.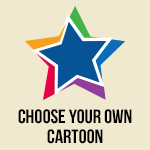 Choose Your Own Cartoon
Transfer yourself into a 2-dimensional cartoon! Create a toon that looks like you using crazy clipart… and then create a cartoon strip featuring custom backgrounds, speech bubbles, wacky toons, and special effects. Make your cartoon adventure come alive in video.
Levels: Kindergarten & Beginner
Course Length: 6 one hour sessions
Class Size: 6 to 24 students
Group Size: 2 students
Delivery Methods: Camp, Lab, After School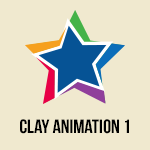 Clay Animation 1
Clay & animation – what a perfect combination! Working in teams, you will do it all – from story creation to making the characters & sets. Animate, record, & edit your own movies. Fantastic fun for everyone!
Levels: Kindergarten & Beginning
Course Length: 10 hours
Class Size: 6-20 stuents
Group Size: 2 or 3
Delivery Methods: Camp, Lab, After School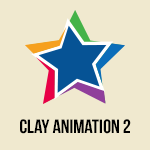 Clay Animation 2
Your clay characters will be on the run in this cool course. Write a script and shoot the video. Show it to your friends and get ready for your Oscar nomination!
Levels: Intermediate
Course Length: 10 hours
Class Size: 6 to 20 students
Group Size 2 or 3 students
Delivery Methods: Camp, Lab, After School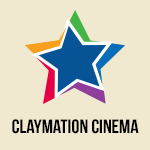 Claymation Cinema
Perfect your skills as claymation cinematographers as you create your unique productions. Using the same tools used by today's best known animators, this course will spark your imagination and give you the tools to bring your ideas to life.
Levels: Advanced
Course Length: 10 hours
Class Size: 6 to 20 students
Group Size: 2 or 3 students
Delivery Methods: Camp, Lab, After School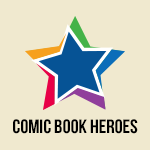 Comic Book Heroes
BECOME A COMIC BOOK HERO! Transform yourself into an environmental superhero and help solve one of the earth's biggest problems. Use innovative comic book software, digital art and your photos to illustrate your solution. Be creative; be inspired; be a hero!
Levels: Intermediate & Advanced
Course Length: 12 hours, six-2 hours
Class Size: 6-24 stuents
Group Size: 2 or 3
Delivery Methods: Camp, Lab, After School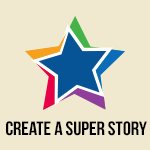 Create a Super Story
MAGICAL EBOOKS! eBooks are eXtraordinary. Pirates and princesses, unicorns and robot wrestlers can come to life as you write original stories, animate the drawings, add sound effects and publish the books on a special Website for kids. (We may even experiment with "augmented reality" that makes our characters run off the page!) One way or another, it is run away fun for COMPUTER EXPLORERS!
Levels: Beginning
Course Length: 6, 1 hour sessions
Class Size: 6 to 30 students
Group Size 2 students
Delivery Methods: Camp, Lab, After School

Digital Movie Making
Join the TechStars Film Festival. Create all the artistic elements for your movie including characters, costumes & sets. Your final movie will be available for friends and family to enjoy.
Levels: Beginning
Course Length: 4 to 6 sessions
Class Size: 6 to 20 students
Group Size: 2 or 3 students
Delivery Methods: Camp, Lab, After School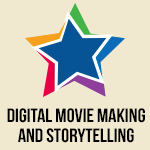 Digital Moviemaking and Storytelling
Let's make a movie together! We'll sing songs, tell stories & use a digital camera to create masterpieces. Watch out Hollywood – we are on our way!
Levels: Pre K & Kindergarten
Course Length: 4 to 6 sessions, 30 minutes to 1 hour
Class Size: 6-20, additional aid after 12
Group Size: 3 or 4
Delivery Methods:
Standard Tots – 3 students/1 group
Center-Based Camp or Tech Day –
3-4 students/group up to 4 groups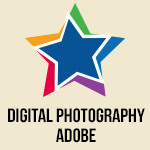 Digital Photography Adobe
Cut, crop, and customize. Use state-ofthe-art Adobe Photoshop Elements software to improve & transform your digital photographs. Create imaginative & unique projects to wow your friends!
Course Length: 6 to 8 sessions
Class Size: 6 to 12 students
Group Size 2 to 3 students
Delivery Methods: Camp, Lab, After School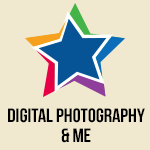 Digital Photography & Me
Grab your camera and snap some pix. Create your own books, stories & unique projects with special editing software. Get your friends together and say cheese!
Levels: Beginning
Course Length: 6 to 8 sessions
Class Size: 6 to 20 students
Group Size: 2 or 3 students
Delivery Methods: Camp, Lab, After School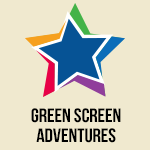 Green Screen Adventures
Climb Mount Everest, swim the depths of the ocean, or battle dinosaurs! Using a green screen and special photo-editing techniques, you will venture into real or imaginary locations and film the trip to share with friends. Don't stay at home – jump into a green screen and find yourself some fun!
Levels: Beginner, International and Advanced
Course Length: 12 hours: six 2-hour classes
Class Size: 6-24
Group Size: 3 or 4 students
Delivery Methods: Camp, Lab, and After School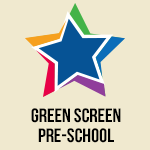 Green Screen Pre-School
IT'S EASY BEING GREEN Princesses dancing in castles, Spiderman crawling on a Web, Firemen riding to the rescue! Have a great adventure writing a script, being photographed in a super costume in front of a green screen, adding a background and creating an original super slideshow to share. Fun and fantasy POP into adventures!
Levels: Pre. (4,5), K., Beg (6)
Course Length: 6 hours
Class Size: 6 to 20 students; additional aid after 12
Group Size 3 to 4 students
Delivery Methods: Camp, Lab, After School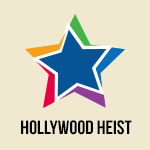 Hollywood Heist
The who's who of Hollywood have stepped out for the annual Silver Cup Awards. The nominees have one mission: to win the coveted Silver Cup and a $500,000 check to produce their own film. When the award suddenly disappears, your CSI team has to solve the mystery. Move over Oscar; TechStars are on their way!!
Levels: Beginning (8), Intermediate, & Advanced.
Course Length: 2 to 3 hours (hour 2 is optional movie production)
Class Size: 6 to 20 students; additional aid after 12
Group Size: 2 or 3 students
Delivery Methods: Camp, Lab, After School